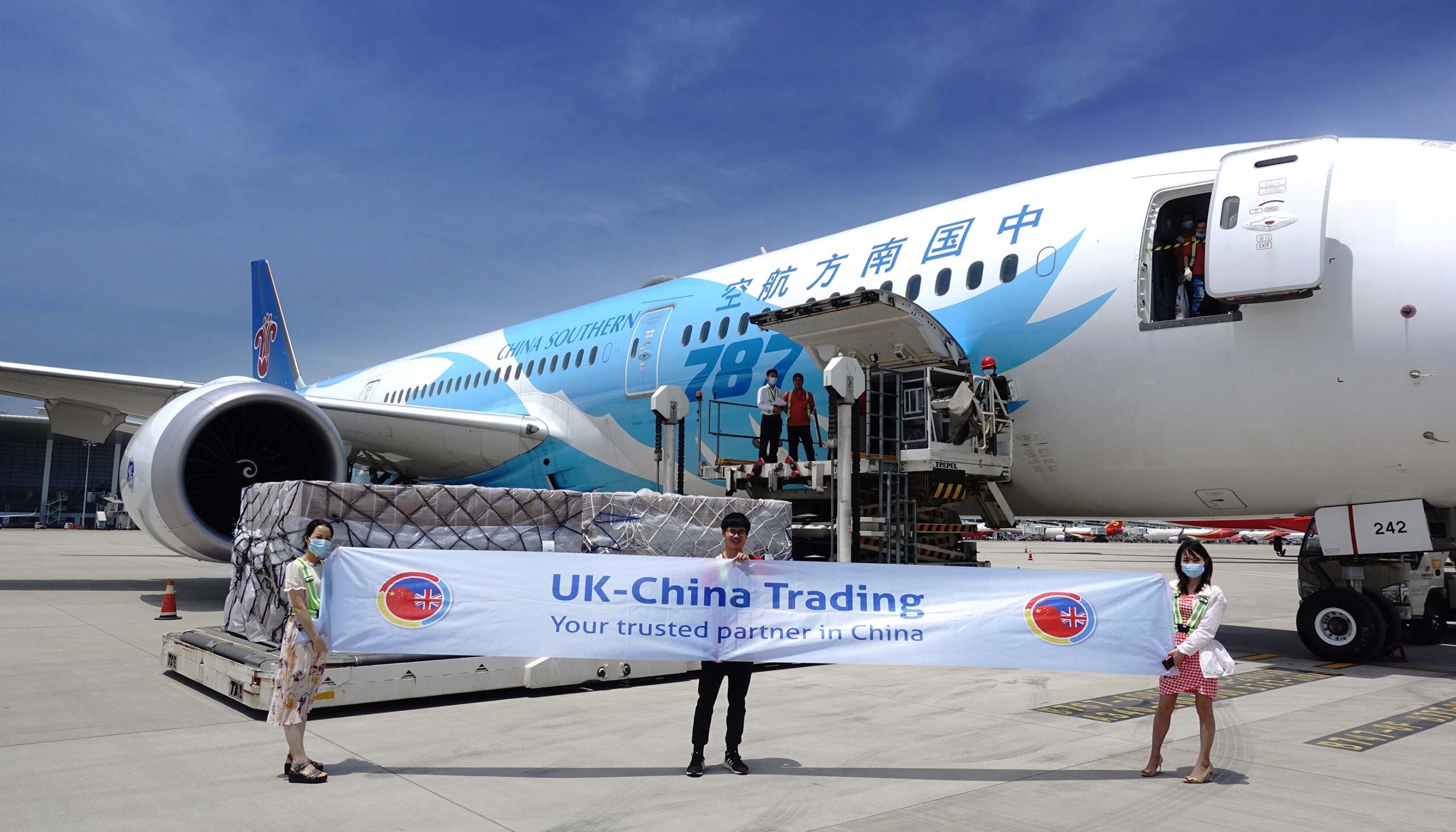 UK-China Trading Ltd
Your trusted partner in China.
What can we supply
We specialise in two areas:
1. We supply NBR (Nitrile Butadiene Rubber) to Nitrile glove factories in S.E. Asia, including Malaysia, Thailand, and China. Our top quality NBR can be used exclusively. 
2. We also supply PPE products to UK/USA/EU, specialising in IIR masks and Nitrile and OEM Gloves. We have Type I, II, IIR Masks, children's Masks, FFP2 & FFP3 Respirator Masks, Nitrile Examination Gloves, Vinyl & PVC Gloves, Latex Gloves, Coveralls & Gowns and Face & Eye Shields.
Who we work with
We work directly with nitrile and latex glove manufacturers and factories in Malaysia, Thailand, India, China, to supply their NBR requirements. We looking after the full order lifecycle, from first supplying test sample and certificates to mass CIF container delivery to destination port. 
We also supply finished PPE to NHS England, NHS Scotland and UK/EU/USA wholesalers and distributors. We only deal with factories that have all the required EC/FDA certificates issued by 3rd party global inspection companies (e.g. TUV & SGS).  
What we do
UK-China Trading (UKCT) has over 50 years of combined experience of doing business in China. We cut out the middlemen and source direct from verified factories in China to give you the best prices. 
Where are we
We are based in Edinburgh, UK so we are always on hand to help you with your queries or questions. We also have an office in Anhui, China and a network of trusted contacts from factory inspection to supply chain and distribution. We are your trusted partner.
To view our full range of PPE products, PPE pricelist or to get an official quote, please see our PPE catalogue page
NBR industry newsletter Nitrile Butadiene Rubber In this issue NBR Prices and 2021 Forecast Is China finally delivering quality NBR? NBR Global Capacities Global Snapshot NBR Prices and 2021 Forecast The start of the pandemic and rise in coronavirus cases have led to...
UK-China Trading Limited
UK Office: 5 South Charlotte Street, Edinburgh, Scotland, EH2 4AN
[email protected]